Milwaukee at 11:30 AM
Women Founder's Business Life Cycle
Networking
---
Date & Time
Mon, Nov 5, 2018
11:30 AM - 1:00 PM
Location
MalamaDoe - A Coworking Community for Women
4465 N Oakland
Suite 201
Shorewood, WI 53211
Description
Wondering where you fit on your entrepreneurial journey? Are you wondering what factors play into your future success? Pondering what key differentiators between what women entrepreneurs seek has to do with it? Come join the MalamaDoe- A Coworking Community for Women in Shorewood's Sheila Long as we discuss this topic in depth.
After launching MalamaDoe - A Coworking Community for Women, it became apparent that not all women business owners needed a space to work or meet clients for meetings. However, they were seeking a trusted network of women entrepreneurs. MalamaDoe's founder, Sheila Long, interviewed over 40 business women about where they were at in their quest for work place flexibility. Based on her findings, she created theWomen Business Life Cycle.
The Business Creation Life Cycle segments the stages of a business being created from Discovery, to Business Planning, to Growth, to Running a Business to Focused Fulfillment. The Life Cycle identifies the different facets involved in the journey of each segment. These Life Cycle facets range from the founder's knowledge of their Elevator Pitch, Service Offering and Professional Network to key areas of her Business Funding, Actual Sales, and the Emotional State. In the Business Creation Life Cycle, the Pain points for each stage are clarified.
Milwaukee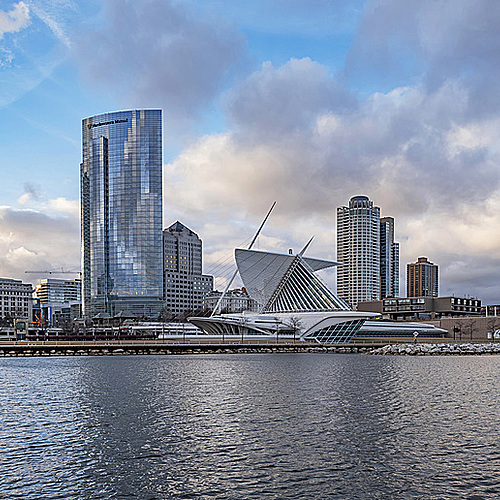 View Community Page
About Milwaukee
Startup Milwaukee Week is designed to connect, educate, and celebrate entrepreneurship in Southeast Wisconsin. The week's programming showcases the community's emerging companies while highlighting the resources and organizations available to foster support for entrepreneurs on their journey. The week will feature 40+ events hosted by 40+ partner organizations in the community. 
City Sponsors