Milwaukee at 9:30 AM
UWM Social Good Morning with Dr. Moe Mukiibi
Diversity
---
Date & Time
Fri, Nov 9, 2018
9:30 AM - 11:00 AM
Location
UWM School of Freshwater Sciences
1915 E Kenilworth Pl.
Milwaukee, WI 53204
Description
UWM Social Good mornings is LEC speaker series, that focuses on Social Innovation, hosted by our very own Entrepreneur-in-Residence of Social Innovation, Mark Fairbanks.
caffeination :☕: innovation : inspiration :✨:
Join us at Social Good Morning for "Journey" with Dr. Moe Mukiibi during Start Up Week.
Dr. Mukiibi will weave together his childhood story of pre-dawn treks to collect water in his native Uganda, his passion to make fresh water a reality for everyone on the planet, and his relocation to Milwaukee and entrepreneurial endeavor in creating the Water POD technology at Stonehouse Water Technology in the Global Water Center.
Dr. Mukiibi is an internationally known, published water expert and a passionate technology innovator who is recognized by American Water Association (AWA), World Health Organization (WHO) and International Water Association (IWA).
Milwaukee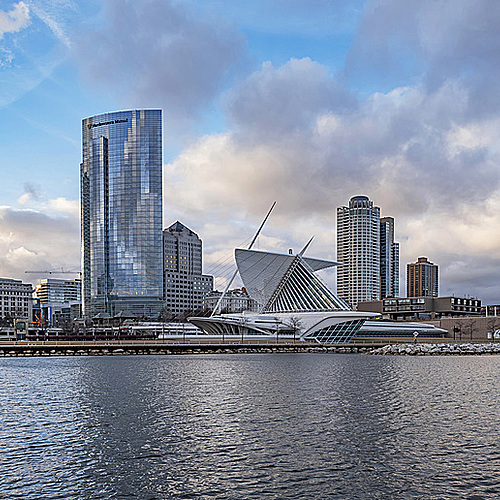 View Community Page
About Milwaukee
Startup Milwaukee Week is designed to connect, educate, and celebrate entrepreneurship in Southeast Wisconsin. The week's programming showcases the community's emerging companies while highlighting the resources and organizations available to foster support for entrepreneurs on their journey. The week will feature 40+ events hosted by 40+ partner organizations in the community. 
City Sponsors