Milwaukee at 1:00 PM
People Strategy - setting and growing thriving culture
Diversity
---
Date & Time
Mon, Nov 5, 2018
1:00 PM - 4:00 PM
Location
Technology Innovation Center
10437 Innovation Drive
Wauwatosa, WI 53226
Description
Thrive is thrilled to be a part of Startup Milwaukee Week in - November 5-11, 2018.
Join us for a conversation about establishing and living a corporate culture that supports personal responsibility, confidence, collaboration, self-awareness and success. You hired great people. Now make sure that your organization brings out the best in them.
Let's talk about the importance of understanding your organization's unique culture, how to build personal and company values that promote engagement and growth, and how to establish people practices that drive innovation, motivation, and learning. Building your culture and people strategy as you build your startup is important to scalability, navigating uncertainty, and establishing effective relationships.
The event will be interactive and conversational. Each attendee will create for themselves a personal and business platform for culture and gain insights and tools for upgrading their people interactions. We'll address common cultural concerns and identify usable strategies to increase self-awareness, confidence and communication skills.
Whether you lead yourself, a team, or an entire company, this workshop is for you.
Thrive, a human development company, is located in the Technology Innovation Center in Research Park. We help businesses establish and live unique corporate cultures that drive individual motivation, engagement, and growth-minded leadership. Using research-based human development principles, Thrive's powerful Conversational Methodology (tm) strategically builds success through high level individual contribution and solution-based collaboration. Learn more at www.thrivehdc.com.
Milwaukee Startup Week brings entrepreneurs, investors, local leaders, major companies together to build momentum and celebrate entrepreneurship in Southeast Wisconsin. Hosted November 5 - 11th, 2018 the 3rd annual Milwaukee Startup Week is part of the Wisconsin Startup Week initiative. To learn more about Milwaukee Startup Week visit, StartupWI.org
Milwaukee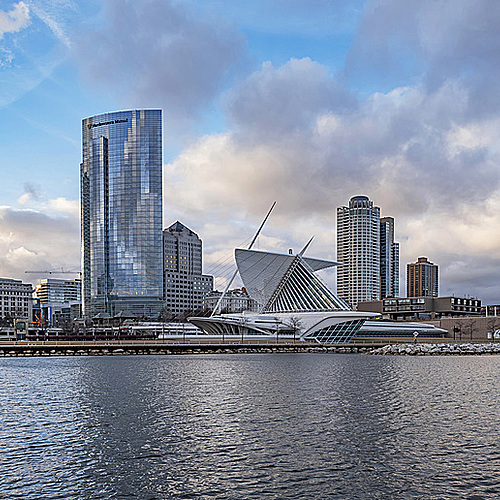 View Community Page
About Milwaukee
Startup Milwaukee Week is designed to connect, educate, and celebrate entrepreneurship in Southeast Wisconsin. The week's programming showcases the community's emerging companies while highlighting the resources and organizations available to foster support for entrepreneurs on their journey. The week will feature 40+ events hosted by 40+ partner organizations in the community. 
City Sponsors